Decking often becomes a haven where green algae and moss can flourish. In damp or wet conditions, the algae and moss can make the decking extremely slippery, which can make it difficult and dangerous to walk on.
Without regular maintenance wooden decking can suffer from rot issues, and it's working life shortened considerably. A maintenance program can help prevent rot and extend the life of your decking, giving you increased value for money on your investment.
The best way to stop the decking getting too slippery is to clean off any moss or algae on a regular basis. Then treat the decking with a Cuprinol decking oil & protector.
The Drive - Reviver has the right decking cleaning equipment to ensure the wood gets cleaned whilst minimizing any damage or 'furring'. My petrol driven Mosmatic rotary surface cleaner will lift ingrained dirt out of your decking, leaving a clean, undamaged, 'tiger stripe' free deck.
1. The decking is cleared of all items of furniture.
2. The whole surface is cleaned using a mosmatic rotary surface cleaner and turbo nozzle.
3. The decking is left to fully dry out.
4. Two generous coats of Cuprinol natural decking oil & protector are sprayed across the whole surface and any spindles , hand rails etc.
This whole process will transform your decking to as new condition again, allowing you to use and safely enjoy your outdoor decked area once again.

Price - £7 m²
Equipment, Experience & Patience Essential For Top Results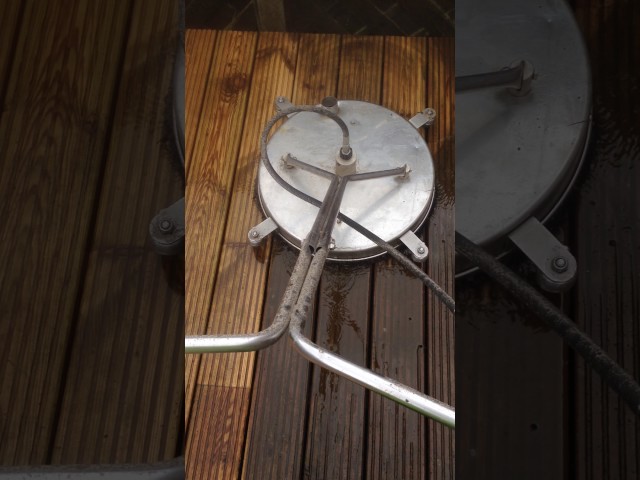 Images Of Our Decking Revival
0

/